Trying to decide whether to rent or buy your next home is a tough decision. Either could be a good option, but the benefits of owning your own home are tried and true. In the US today, more than half of the population lives in a home they own, and that rate is still on the rise [1]. Here are some of the key reasons buying a home is still considered the 'American Dream'.
A Purchase That Pays You Back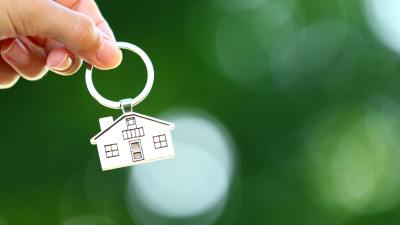 Purchasing a home for the first time can be a very expensive endeavor, especially in today's market. Doing so however, could give you one of your most valuable financial assets in the long run. 
Over time, homes appreciate (increase) in value, which builds something called equity. In the right market, your home is sold for more than the original price, returning the money you spent purchasing it, as well as putting extra money in your pocket. This extra money is equity. So the longer you own your home, the more value it builds.
The money you make when you sell your home isn't the only financial benefit however. Because the value of the money you invested in your home increases with each year you own it, so does the financial power that money gives you moving forward. "According to NAR, the net worth of a homeowner was about $300,000 while that of a renter's was $8,000 in 2021. The net worth of a typical homeowner is about 40 times the net worth of a renter." [2] As your home appreciates in value, so do you. Talk about a win-win!
The Joy in Homeownership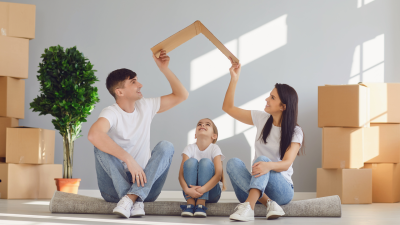 While the money of course sounds great, owning a home can benefit you in a lot more ways than just financially. Homeowners all over the nation have found unexpected joy in buying their own house.
Being an owner rather than a renter brings some serious perks. Painting that wall, replacing the countertops, and landscaping your dream yard is all up to you. Goodbye landlord approval, hello freedom. 
This ability to customize and decorate at will also adds to the emotional attachment buyers feel to their home, truly making it feel like their own. One study found that "homeowners have higher self-rated health when compared to non-homeowners. This study also showed homeowners have higher perceived control over their lives and higher self-esteem and happiness rates than renters." [3] 
Owning a home not only provides many mental and emotional benefits for the homeowners themselves, it can even do the same for their families. "Families also benefit from homeownership, with studies proving that parents are able to spend less time in a stressed state, therefore spending more time with their children. The ability for parents to feel stable has a huge impact on children's behavioral issues, educational success, and future economic success." [4] Owning your home creates a sense of security that renting can't, which can have a positive impact on the whole family.
Finding a Place in Your Community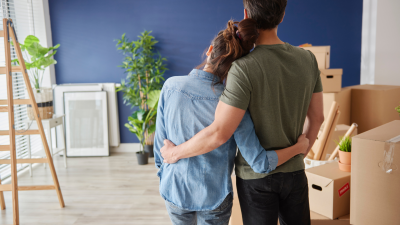 The benefits from buying a home can reach even further than just the buyer and their family; being a homeowner can also benefit the community around them. While interviewing different homeowners, one reporter found that "investing in a place can also give people a deeper appreciation of both its flaws and charms, prompting people to do the hard work of improving it." [5] One of the homeowners he spoke with shared his experience of how buying a home made him feel more connected to the area he lived in and more responsible for the well-being of his community. After purchasing his new home, he was inspired to get involved with a few local volunteer organizations to make his city a better place to live for everyone in it. 
In general, people stay in a home they own longer than a home they are renting. This means homeowners tend to have a less transient mindset compared to renters, making them more likely to get involved in their community. Another study found that areas with a higher percentage of homeowners usually have a significantly lower crime rate [3]. Buying a home can even contribute to making your neighborhood a better, safer place to live.
The Takeaway
The decision to rent or buy depends heavily on your individual situation, but opting to buy has the potential to benefit your life, and wallet, for years to come. Becoming a homeowner can have a positive impact on not only you, but on the people around you, both in your home and in your community. It truly is the purchase that pays you back.
Sources
[1]https://www.census.gov/housing/hvs/files/currenthvspress.pdf
[2]https://cdn.nar.realtor/sites/default/files/documents/2022-snapshot-of-race-and-home-buying-in-the-us-report-02-23-2022_0.pdf
[3]https://www.fortunebuilders.com/benefits-of-homeownership/
[4]https://www.nar.realtor/promoting-home-ownership
[5]https://www.theatlantic.com/family/archive/2022/04/homeownership-first-house-happiness-psychology/629529/