Getting ready to sell your home can be a long, tiresome process. While your agent is working hard to get you the best offer possible, there is still lots for you to do as the homeowner. These simple tasks in this article are not only a great place to start, but can also go a long way in helping you get the most value out of your home.
Repairs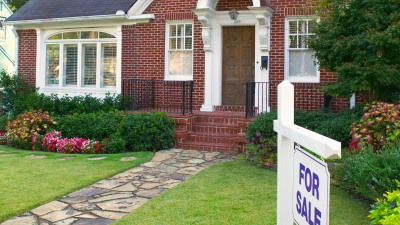 A key place to begin when preparing your home for potential buyers is to make sure everything is in working order. Replacing little things like broken door knobs, burnt out light bulbs, and creaky windows can make a big difference when people walk through your home. "From a door that squeaks to a window that sticks or a toilet that runs until you jiggle the handle, it's easy to ignore minor issues that seem like quirks. Buyers, however, may see these quirks as problems that lower the value of your home or as bargaining chips during the closing process." [1] 
Instead of seeing those little quirks as 'personality', a buyer may wonder if your home has bigger issues hiding under the surface as well. Doing a walkthrough to make note of everything that needs to be repaired may be the key to avoid turning them away.
Buyer in Mind
A general rule of thumb when preparing to sell your house is to always keep the buyer in mind.  Make sure you have a well-kept front yard and a clean entryway to give a good first impression. 
Then, walk through your house and try to imagine yourself as someone walking through for the first time. "The goal when selling is to have a buyer fall in love with your house, picturing themselves living there and imagining their belongings inside… Neutralize the space by removing items such as family photos, souvenirs, religious symbols, diplomas and certificates, hobby supplies, and collections, including CDs and DVDs." [1] Although you may have years of memories and emotions attached to your home, a potential buyer doesn't. 
Keep it simple! Remove personal items and keep decor clean and neutral. This highlights the features of your home rather than distracting from them, and helps appeal to as many different types of buyers as possible.
Cleanliness is Key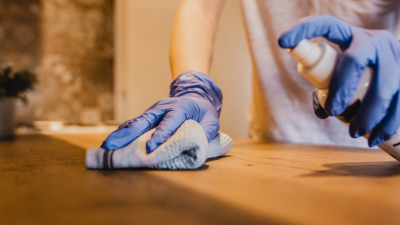 Want potential buyers to like your home? Then it's time to grab the mop and duster and get to work! Deep cleaning your home and touching up before each walkthrough is important to make sure potential buyers only find reasons to fall in love with the house. 
Aside from the usual sweeping and mopping, making sure everything is decluttered and organized also goes a long way. "Do a clean sweep of counters, windowsills, tables, and all other visible areas, and then tackle behind closed doors: closets, drawers, and cupboards—since virtually nothing is off-limits for curious buyers. If the house is overflowing with stuff, buyers might worry that the house won't have ample space for their own belongings." [2]  Doing all you can to ensure a buyer feels welcome and at-home as soon as they walk in the door will help you get the best deal for your home. Plus, packing up extra belongings and decorations also gives you a head start when it is time for you to move out.
The Takeaway
When selling your home, things like negotiating the best deal and finding interested buyers are left up to your agent (hallelujah!). But there's still a lot you can do as the seller to showcase the value of your home. Making sure it's clean, decluttered and in good repair will help those potential buyers fall in love with your house just like you have. There is always more you can do when preparing your home to sell, but these essentials are the perfect place to start to help a buyer feel at-home as soon as they walk in the door.
Sources
[1] https://www.opendoor.com/w/guides/how-to-prepare-your-house-for-sale
[2] https://www.realtor.com/advice/sell/home-selling-checklist-things-to-do-before-selling/