Buying your first home can be a daunting task, especially in today's market. Prices are high, especially if you're a first-time homebuyer who doesn't have equity from a previous home to put toward a new one. If this is you, buying a condo could be the very stepping stone you need to get you closer to owning your own home.
Affordability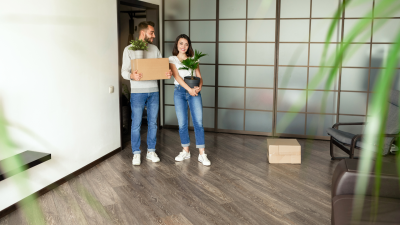 One of the biggest reasons buying a condo might be right for you is the price difference. Including condos in your search could add more options that fall within your budget because this type of housing is often more affordable, especially in densely packed residential areas. "In 2021, buyers paid 6.7% less for condos and other attached home types than single family homes in the US, on average."[1]  Starting with this type of housing means paying less money up front, and turning that money into future equity to help you purchase your next home.
Less Maintenance
Another benefit of choosing a condo over a house is having fewer worries about upkeep when compared to owning a single-family home. "With a condo, you aren't responsible for exterior maintenance like mowing, snow removal or gutter cleaning. Maintenance of some mechanical systems like HVAC, electrical and plumbing may also be coordinated by the homeowner association." [2]  Most repairs and maintenance are handled by the condo association and don't fall on your shoulders, saving you time and money. If concerns about having to foot the bill for roof repairs or a new driveway are keeping you from buying, a condo could be the perfect solution. Less yardwork? Yes please!
Lifestyle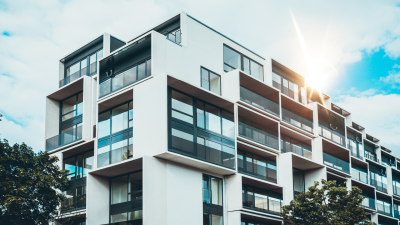 There are also lifestyle perks that come with choosing a condo over a single-family home. Many communities offer amenities like a pool, gym, clubhouse, rentable event spaces, and more. Condos also have more social opportunities. "Some condo associations organize social events like pool parties, barbecues and doggy playdates, and you might be in closer proximity to neighbors and more likely to meet them in person." [3] If getting to know your neighbors and attending social events sounds enticing, living in a community might be a better fit for your lifestyle, and make your condo more valuable to buyers when you're ready to move on to your next home.
The Takeaway
Condos are a great way to get your foot in the door if you are wanting to own a home, but need something that's a little easier on your wallet. Condos also add less-stress and maintenance than other types of housing, leaving you more time to enjoy the amenities and social opportunities offered by community living. If you are looking to buy a home, but are hesitant to make the leap, a condo could be the perfect next step to get you there.
Sources
[1] https://www.realtor.com/research/2022-condo-affordability/
[2] https://www.nerdwallet.com/article/mortgages/condo-vs-house